Product Description
No direct light facing toward users

The lighting is expertly designed so that not only will it produce much better images, but more importantly, the light will not shine directly or bounce off the glass into the operator's eyes.


Cool and silent operation

The new fan-less LED design ensure the operation stays cool and silent the whole time creating a pleasant work environment. Suitable for use in a library and office.
The "V" System Gets a Major Upgrade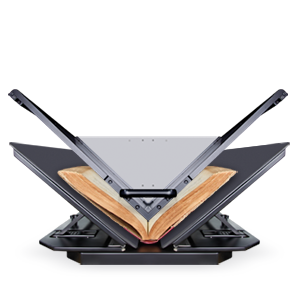 Better, scratch-resistant V platen
The V platen is made using a premium scratch-resistant material that is more transparent and durable than glass allowing for better scanned images. It is manufactured using a different production technique so that it allows you to scan deeper into the gutter.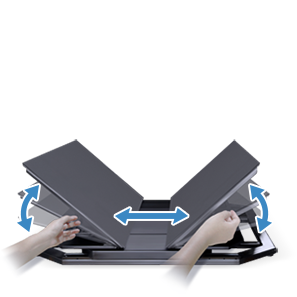 Flexible cradle for thick-spine books
The new V cradle is better and more flexible. The cradle is adjustable, the angle altered and opened apart. This makes for optimal page contact for all kinds of book bindings and spine thicknesses. The self-centering cradle slide sideways during scanning keeping the books centered.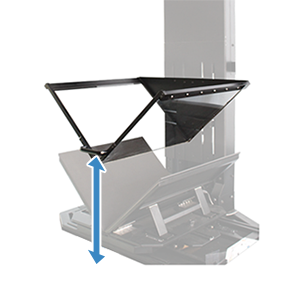 V platen so light
New V platen mechanics allow for the operator better control of the platen to mitigate risk of operator injury or damage to items being digitized. It is fingertip light to lift or lower. The platen hovers in the air and stays exactly where you position it.